Greek marinated style Yeero
Greek marinated style Yeero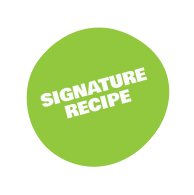 INGREDIENTS
9 tablespoons extra virgin olive oil
2 lbs Mega Meatless Yeeros
5 cloves garlic, minced
½ cup pineapple juice
4 tablespoons low sodium soy sauce
3-4 thinly sliced lemon wheels
2 tablespoons dried oregano
1 tablespoon thyme leaves
1 tablespoon paprika
1½ teaspoons onion powder
1 tablespoon fresh parsley, chopped & rounded
8 sprigs fresh cilantro
1 tablespoon fresh cilantro leaves, chopped & rounded (for garnish)
Salt
Black pepper
Instructions
Add the liquid ingredients into a resealable bag with the Meatless Yeeros and seal it.
Squeeze the bag in different areas to mix it all up and combine.
Open & add the rest of the ingredients.
Mix it all up again.
Flatten the bag and refrigerate it overnight.
Remove the marinated Yeeros from the refrigerator 5-10 minutes before cooking. Do not remove the yeeros pieces from the bag yet. Set aside and allow the content to come to room temperature.
Heat a little bit of extra virgin olive oil in a large skillet over medium-high heat until it starts shimmering, but not smoking.
Place the Yeero pieces on the heated skillet. If any cilantro sprigs are attached, remove and discard. Cook for a little over 3-5 minutes, while flipping them now and then.
Transfer the cooked Yeeros to a wooden tray. Let it rest for at least 3 minutes before serving.
Note: Yeeros MUST rest for several minutes in order to retain its flavorful juices.